---
Sonmi451 * Coral Sea – Ambientblog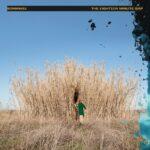 Laaps Records opens its summer season with the release of The Eighteen Minute Gap by Sonmi451 (Belgian artist Bernard Zwijzen's alias named after a character from Cloud Atlas).
Let me remove the first doubt right away: this album does not last only 18 minutes. The vinyl version plays for 38 minutes, the CD version is a few seconds short of one hour. I honestly can't think of a fitting explanation for the album title, and there is no explanation in the sparse liner notes either.
But from the very first minutes, it is clear that this is 'vintage' Sonmi451, further exploring a path he has set for his last albums (this is his thirteenth release). Soft, mysterious, and ethereal ambient music – but at the same time full of small details created from field recordings and manipulating textures and sounds.
The tracks have a special kind of ASMR quality through the prominent use of soft whispered vocals, which appear to be Japanese (or perhaps Korean, like Sonmi451 herself). But maybe they aren't and only sound like that. Maybe they're even AI-generated: there is no mention or credit for the vocals. But they are extremely effective and a pleasure to listen to – especially in the way they are embedded in the soundscapes.
Join Sonmi451 on his 'mysterious journey into a world of ethereal ambient music, where beautiful and soothing listening experiences await.'
---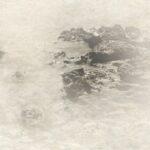 Do not confuse Coral Sea with THE Coral Sea, which is the moniker of singer, songwriter Rey Villalobos. Thís Coral Sea (without The) is Ed Banton, sometimes called 'the Jacques Cousteau of ambient music' – and if you listen to his album If Memory Serves Me you'll understand why.
'Coral Sea's obsession with the underwater world is absolute and the music he creates on this new collection is supremely immersive.'
'Heavily treated guitar, atmospherics, and hypnotic and often blissed out soundscapes attempt to represent and recreate the multitude of rhythms and resonances found within water.'
I can't tell much about Ed 'Coral Sea' Banton, apart from the fact that he lives in London and has a past of 'chasing the sublime in noise rock bands and drone music'. I don't even know if this is his first album as Coral Sea, but I assume it is.
If Memory Serves Me is a cassette release (also available digitally) on the lofirecordings label.
Related
---
---